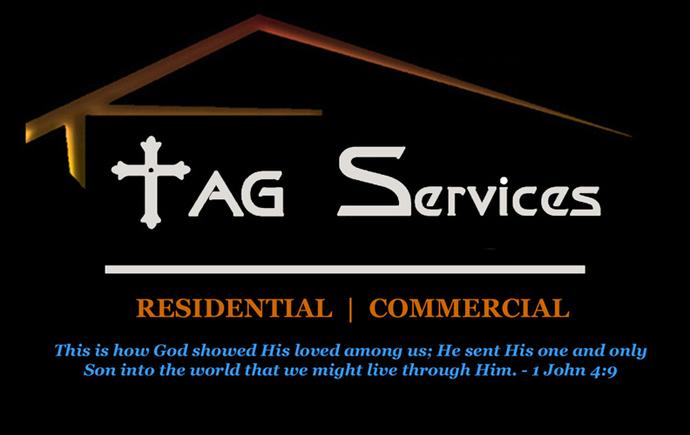 TAG Services is a Christian based, father and son staffed company. We specialize in quality work at fair and reasonable prices. We strive for excellent customer service, reliability and trust that gives each of our customers a peace of mind. We have over 25 years experience in repairs and maintenance. We honor our Lord and Savior, Jesus Christ in all we do; to Him we owe all the glory.





TAG Services also has 30+ combined years experience with a specialty in troubleshooting and problem solving in the electrical construction industry. We are also a licensed electrician in Desoto County, Hernando, Olive Branch, Horn Lake, MS and Shelby County, TN.

We offer full residential and commercial repairs in Desoto County and surrounding areas, including Shelby County. Our priority is you, we will customize our services to meet your needs in the manner that helps you the most.



We specialize in Home inspection punch list and property management repairs.

Are you getting your house ready to put on the market and need some repairs done? Do you have a list of items from a realtor or stager that needs to be done to help sale your home faster? We would love to come in and help with any projects you may have and save you money in the process! We can also give you advice on what needs to be done and how to to do it the cost efficient way.

Are you getting a raw deal from your contractor? Let us inspect their work. We will definitely tell you if the work is up to par. We can also inspect for pre-inspections of your home before it goes on the market and repair items needed that are commonly on a home inspection report.

Our mission is to maintain your home and/or small business saving you as much as possible. We believe routine maintenance is the key to your home or small business operating efficiently.

It's old fashioned now, but we do what we say we're going to do. Plain and simple. Our word is bond, and that applies to our deadlines, as well. No one ever complained that we had too much integrity.